How to Choose the Perfect Clutch Bag for an Event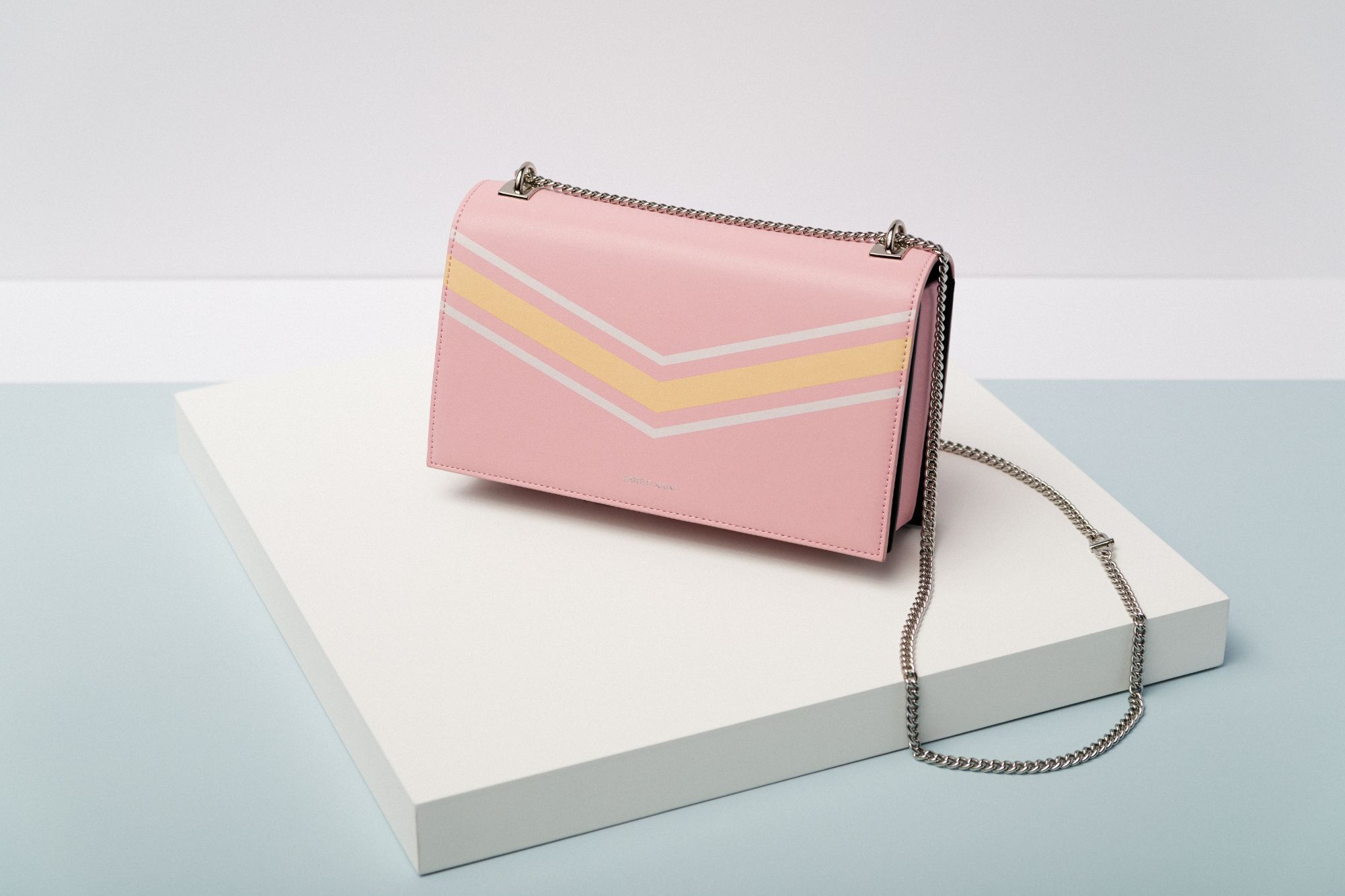 The popular clutch bag is a fashion statement that can be found all around the world. Whilst Courtauld Gallery in London is currently believed to be home to the oldest clutch bag, believed to be 700 years old, the clutch bag actually originated from Northern Iraq where they were seen as a symbol of wealth.
While the clutch bag has become an accessible accessory for many in the modern age, the actual purpose of the bag remains the same. The bags were designed to hold just a few valuable items, and were created at a time where fashion meant that women's dresses no longer had pockets.
Nowadays, the clutch bag is a popular choice of functional accessory for weddings, birthdays, christenings and other events, or even as part of an outfit for spring / summer. Although having a clutch bag may be a practical decision to make as it provides somewhere to keep personal possessions such as keys, a mobile phone or even a lipstick, the bag itself can be an icon of fashion.
When choosing the right bag for an event, many people struggle to decide which bag will best compliment their outfit. Many choose a bag that matches in colour and design to their dress or shoes, but having a bolder bag such as a strong print or colour can create a strong statement piece.
While selecting the perfect bag can be overwhelming, we've put together some do's and don'ts for choosing the materials, colours, textures, prints and style for your bag to create an outfit which compliments your style.
Choosing the size of a bag is one of the biggest factors in deciding which clutch bag is right for you. Simply assess what you'll need to take with you to the event, and then choose a bag with enough space for those items without looking too full.
Having a smaller bag is preferable to many people, they are easier to carry and look more petite, but having a bag which is bursting at the seams, crammed full or unable to close can look tacky.
You might think choosing a bag larger than you need could be a good solution, but this can tempt you to take more with you than you need, adding unnecessary weight for you to carry, as well as the risk of the bag looking bulky and heavy.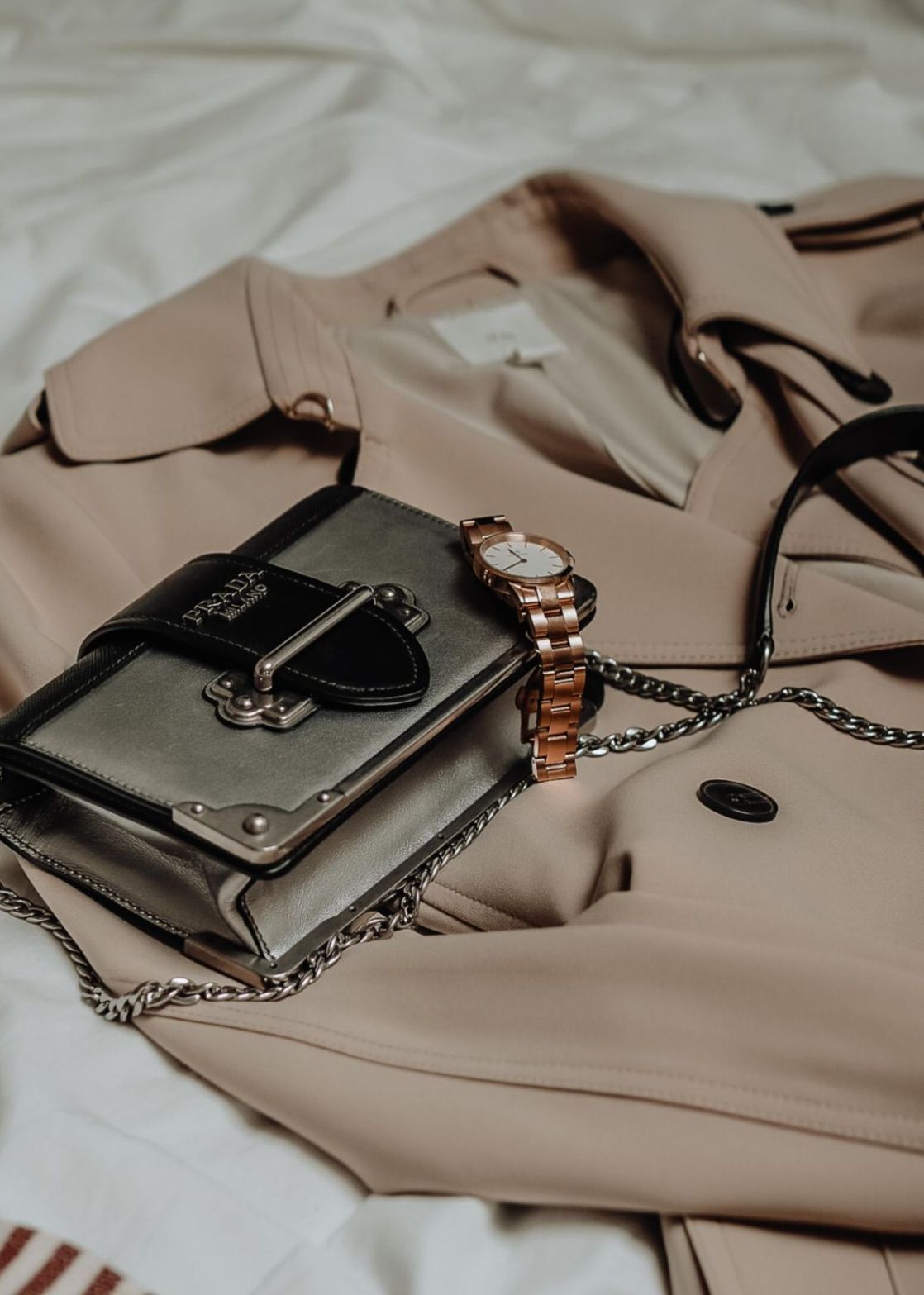 Another key factor to consider is the colour of your bag. If you want to play it safe, you can always choose a bag in the same colour as your dress, and will likely go unseen. If you're feeling a little more adventurous, you can use your bag to create a breathtaking fashion statement that is sure to be noticed.
One great way to choose a more adventurous colour while still ensuring your whole outfit looks well pieced together is to choose a clutch bag and shoes that compliment each other. Having a bag to match your shoes can really bring an outfit together, while also drawing attention to those shoes you love too!
Choosing the correct colour can still be difficult though, a basic rule if you're unsure is that neutral colours will go with most outfits. This is also a brilliant idea if you're looking to buy a clutch you can use over and over again with different outfits.
A classic silver clutch is another great all rounder option, as well as looking classy and elegant. To glam up your look, simply choose a silver clutch bag with a unique pattern, gem stones or embellishments.
If you love a bold colour, there are bags available in every colour and shade you can think of! Choosing a vibrant colour adds an instant glamorous fashionista vibe to your outfit, as well as being a fabulous way to explore and display your own personal style. If you want to learn more about how to best match bold colours, you can read about it in our tips for choosing the perfect mother of the bride shoes blog!
For those who prefer darker colours, a black or navy blue bag with some simple embellishments or embroidery can be a great way to subtly express yourself while also keeping your outfit well rounded.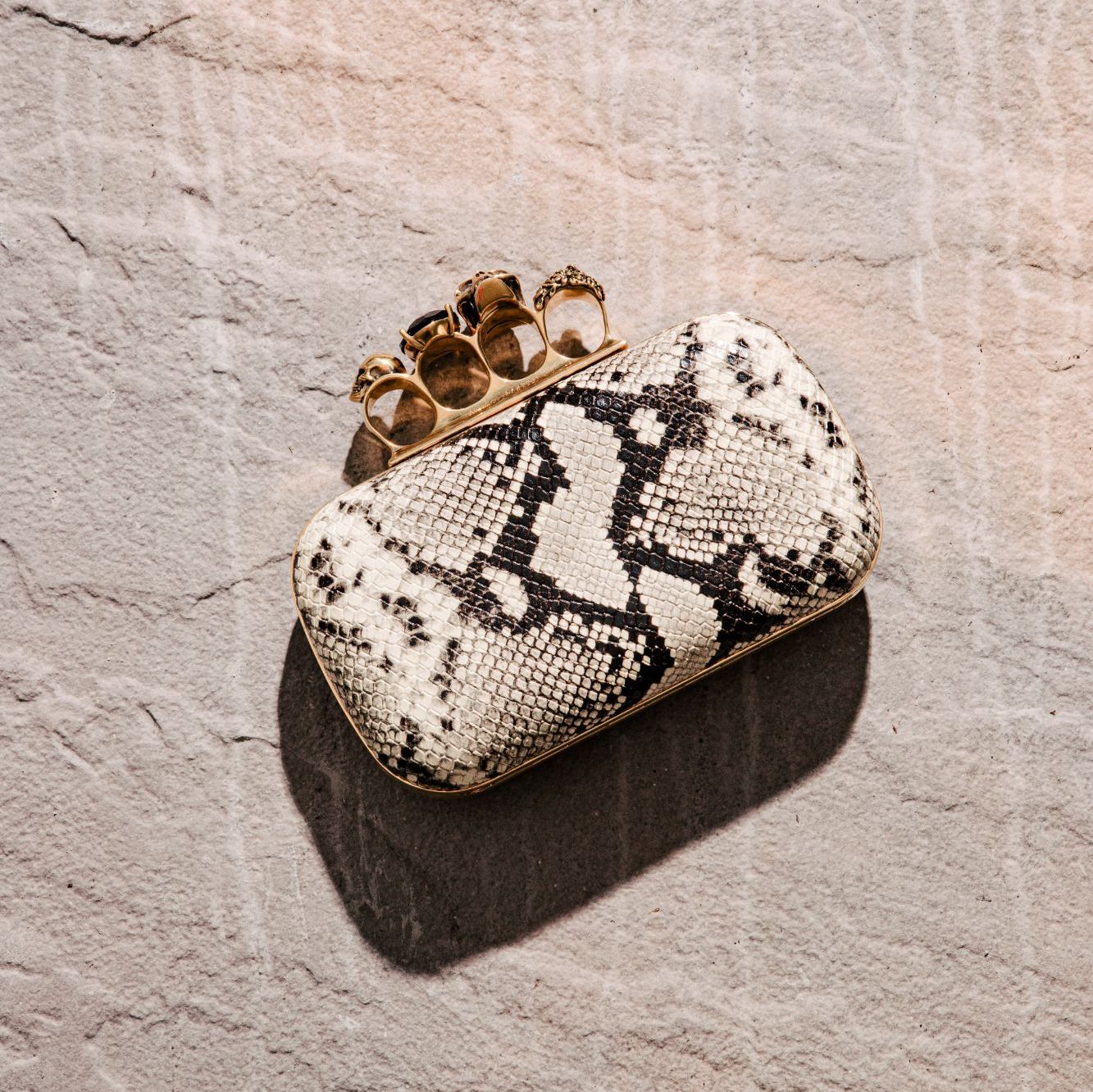 Whether you choose a plain bag, tie dye, patchwork or an animal print, you should always consider the impact these pieces will have on your overall outfit, As a general rule, for more complex patterned or printed clothing, we recommend a slightly more plain bag which won't take the attention away from your dress. Remember though, plain doesn't have to be boring! There are hundreds of colours and textures available to showcase your personal style.
If you've already chosen a dress which is of a more simple and subtle nature, a loud print or a glamorous embellishment can make your clutch bag the centre of your outfit. A tasteful snake print can compliment your look by adding a new texture and material, as well as unique colouring.
The style of your bag can impact not only the appearance, but also the comfort and functionality of the bag. Many clutch bags come with a small chain in a colour complimenting that of the bag, this can generally be tucked away inside the bag or removed if you prefer a clutch to hold instead.
If you know you're attending an event which you'll need your hands free, to avoid putting your bag down somewhere, choosing a style with a suitable chain can make your day much easier.
There are so many different styles of clutch bag to choose from, each with their own unique advantages.
Envelope Clutch - a great alternative to a zip closure, envelope clutches often close with a simple fastening of a popper or magnet. The unique design of this style features a flap on the front of the bag, resembling that of an envelope.
Box Clutch - the perfect choice if you have a bit more to carry, the box clutch features firmer, shaped sides, creating a neat and tidy box inside for all your belongings. To enable them to keep their shape, a box clutch is generally made of firmer materials such as acrylics.
Kiss Lock Clutch - The kiss lock clasp mechanism is a firm favourite among many. The design can be detailed and unique as the spherical clasps are often engraved with intricate detailing. The often oval shaping of these bags are also perfect for a softer outfit where you want to avoid any harsh corners.
Wristlet Clutch - the wristlet clutch gets its name from the unique strap on the bag which is designed to go around your wrist. This bag is ideal for freeing up your hands while still keeping your bag on you, without the need for a long chain.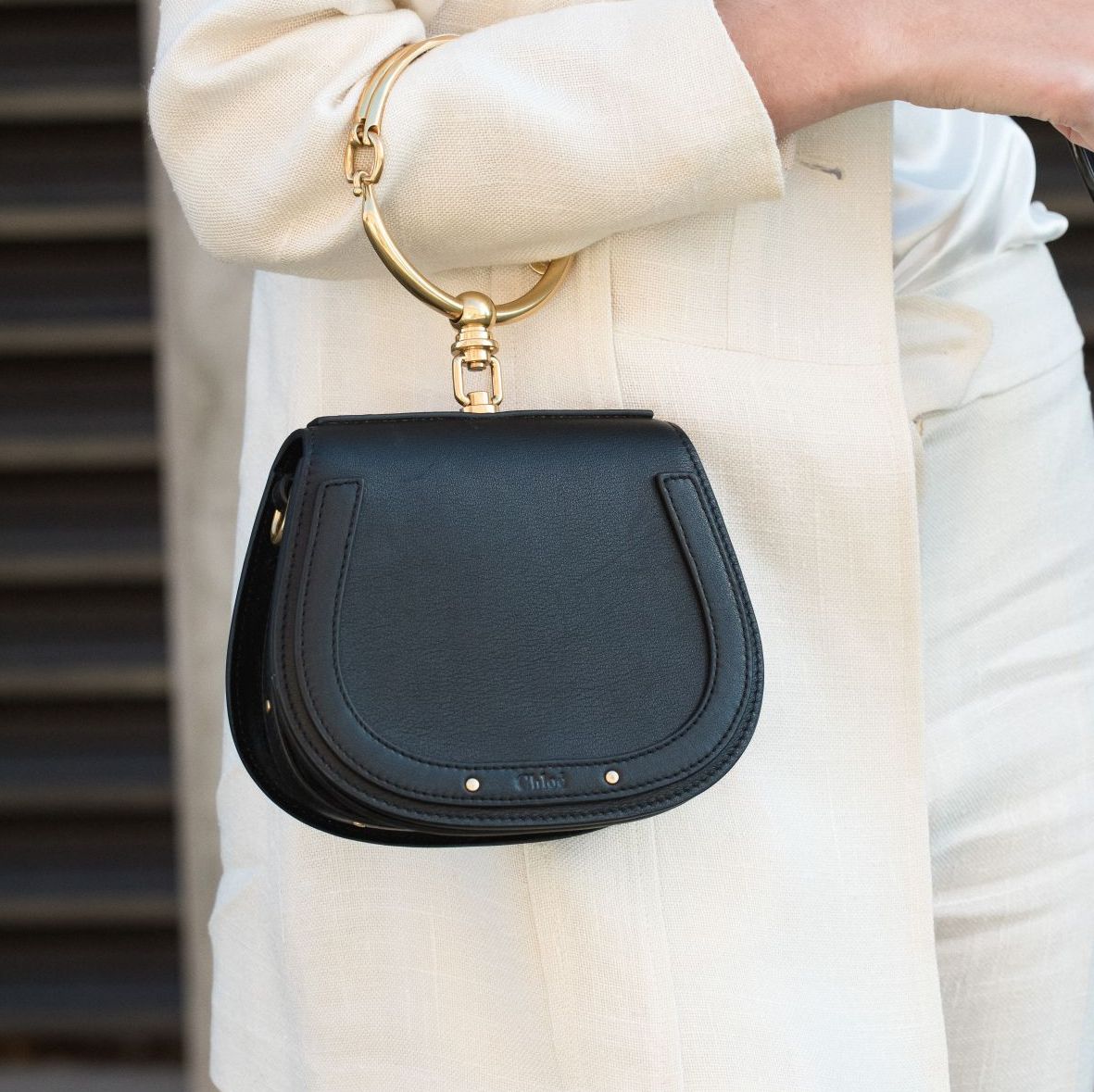 Clutch bags can be purchased from almost any clothing or accessory retailer, but if you're looking for something extra special for that once in a lifetime event, you may want to consider your brand.
Not only will a designer bag come with the integrity of not being mass produced in a cheap factory, but it will also have the advantage of being created with carefully selected materials, ensuring only the finest quality and durability to use over and over again whilst still looking as perfect as the first time you saw it.
If you're looking for the wow factor, consider a vintage bag such as an Ackery, Jaques Vert or a Renata. These bags have stood the test of time, maintaining their pedestal of being some of the most sought after, unique and beautiful bags available. You can find a vintage back to suit any style, colour and outfit, and you won't have to worry about someone else having the same bag as you!
Choosing your perfect bag can be difficult if you're worried about how much to spend. A vintage designer bag can set you back and leave your purse feeling light.
This is why you can find plenty of gorgeous clutch bags for amazing prices in our online shop, so whether you're looking to find a new bag you will love, or even if you're after a bit of inspiration, we have something that will suit your needs.
Our wide range of style, colour, texture and pattern means you'll be spoilt for choice and you know you will be getting a great price, too!
If you want to take some of the pressure out of matching your outfit, you can take a look at some of our matching bags and shoes combinations available to purchase together from famous designer brands such as Magrit and Pedro Garcia, Italian Renata, Jacques Vert, Rainbow Club, Gina London & more!