Payments | Returns| T&C's | Privacy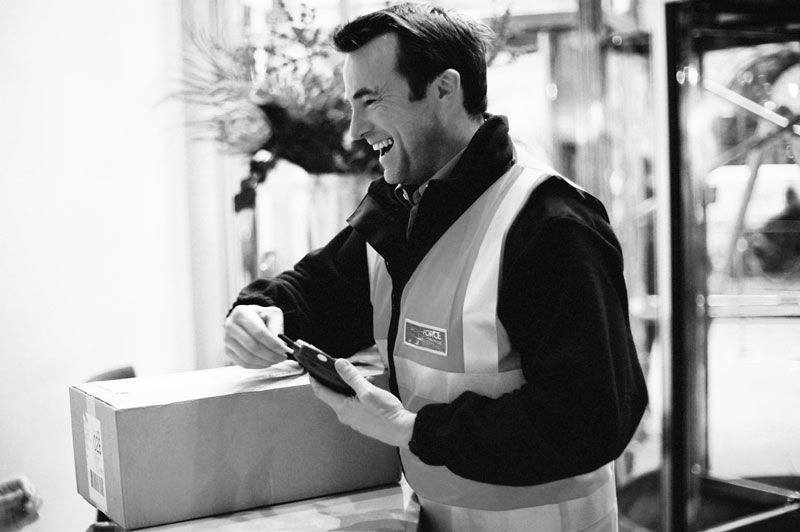 **
Please note we only despatch within the United Kingdom & Channel Islands
**

Free 1st & 2nd Class signed for postage *We reserve the right to post 2nd class signed for depending on parcel size/weight.*
*Order before 11.00am Mon -Fri for same day despatch except public holidays *
***Every effort has been made to give an accurate description and imagery of the items on Designer shoes not designer prices website but,due to the nature of digital photography and the difference in monitors there may be a difference in colour representation on your device ***
We accept all major credit cards via our payment processing partner .No Paypal account is needed

*** Please do try shoes on with a carpet underfoot to prevent any damage to under sole, as no refund will be offered if returned damaged***
Delivery
If you are not available to take delivery and supply a signature you will be left a card. from Royal Maill.You
must rearrange
with Royal Mail for re-delivery or collection from your local sorting office.If you have a works address and prefer it sent there please fill in the option for this on your details for delivery.Please note that a signature is required if sent to another address.
We accept no responsibility for non delivery if you, the customer, are not available to accept and sign for your delivery.
We always retain proof of posting&delivery.
We only use Royal Mail so if you have received a card from an attempted delivery, you should contact the number on the card as soon as possible and arrange re-delivery. We accept no liability if delivery is not made due to the recipient not being available or being delivered to the wrong address.Please make sure the address you supply is correct as no refund will be given for an incorrect address when delivered to an incorrect address you have given
If you encounter any problems ,or have any questions please contact us through our
contac
t page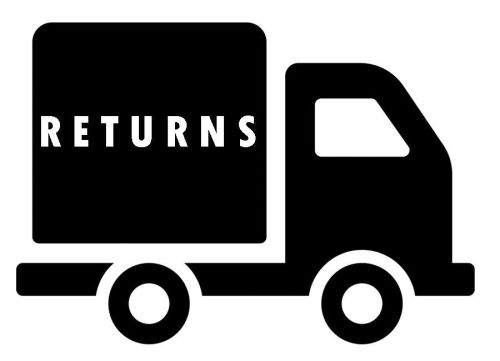 We operate a "No Quibble" returns policy at Designer shoes not designer prices
If you wish to return an item please inform us ASAP after delivery via our contact page.

All returns/exchanges must be agreed in advance. Please head up your email with"Returns"and include your name, item, reason for return
Important: Please cut out and use returns label from bottom left of your enclosed invoice.Please note that you the customer are responsible for the return postage.
Unauthorized returns will not be accepted.
It is the responsibility of the buyer to ensure all returned items are sent back within 14 working days of receipt ,and in same condition that they were sent to be eligible for a refund..Return postage cost is non refundable.
Return items by signed for delivery to prove delivery. Please retain your proof of posting slip.
Items must be returned in the same condition as dispatched, and as photographed in the original listing ,in the original box packaging where applicable, excepting outer wrapping.
Any tags we have added must still be in situ as despatched to recieve a refund.
No refund will be offered in the event that the aforementioned has not been adhered to and item has signs of further wear.
If shoes have been worn outside or have been pitted on the undersole from not trying on a smooth soft surface,then we regret that no refund will be offered
Please note that we also cannot accept returns that have been damaged or downgraded making them unsaleable.
Returns refunds will not include return P&P incurred ,unless the item/items were misrepresented
Please retain your proof of posting slip for your returns as if there is no proof of posting then we cannot refund if the returned items are not recieved at our premises.
Please note that refunds may take between 7-10 days to appear on any statement regarding the initial payment made .
By submitting an order to us you are confirming that you have read and accept the above conditions.
Consumer Protection (Distance Selling)Regulation 2000-For more information on your right to withdraw from your purchase within the 14 working days cooling-off period,visit the Department Trade and Industry's web site at:
http://www.dti.gov.uk/cacp/ca/homeshop.htm./advice/homeshopping
Please note returns policy follows the distance selling regs and we cannot accept a return unless notified within the 14 day cooling off period.
Your statutory rights are not affected.Designer Shoes Not Designer Prices want you to be 100% satisfied with your purchase therefore.. if for any reason you are not, please get in touch with us via our contact page so we can resolve any problems to your satisfaction or Contact us at designershoes"at" btinternet.com To avoid spam we have omitted the @ on our email and replaced it with "at"
Privacy Policy | About Cookies
A cookie is a small file which asks permission to be placed on your computer's hard drive. They are helpful because they help to make a website work better for a user.
Many websites do this whenever a user visits their website in order to report on website traffic.Your browser only permits a website to access the cookies it has already sent to you, not the cookies sent to you by other websites
If you take the opportunity to 'share' designer shoes not designer prices content with friends through social networks – such as Facebook and Twitter - you may be sent cookies from these websites. We do not control the setting of these cookies, so please check the third-party websites for more information about their cookies and how to manage them
Performance Cookies | Analytics
Designer shoes not designer prices uses performance cookies to collect information about how people use our website and how they find us. This helps us make sure our site is meeting your needs and to find out how we could improve things.
Analytics cookies like google analytics and StatCounter store information about what pages people visit on our site, how long they are on the site, how they got here and what they click on.This information is supplied by cookies to help Designer shoes not designer prices to analyse the profile of visitors and provide them with a better experience .Analytics cookies do not collect or store users' personal information (for example, names or addresses), so this information cannot be used to identify individuals.
Designer shoes not designer prices does not allow analytics companies to use or share its analytics data. In addition, our website also carries embedded 'share' buttons to enable users of our site to easily share pages of our website with their friends and family through popular social networks.
These sites may set a cookie when you are also logged in to their service.
You can choose to accept or decline cookies.
Most web browsers automatically accept cookies, but you can usually modify your browser setting to decline cookies if you prefer. Please be aware that this action may prevent you from taking full advantage of a website.
For more information about tracking cookies visit www.allaboutcookies.org
Designer shoes not designer prices regard our customers privacy as one of our most important values and have a fully encrypted site that makes it safe to browse and enter personal payment details without fear of your details being misused by a third-party.
You are not required to create an account, or register on this site with any personal details to be able to place an order
We do not keep any personal details on our site whatsoever ,or share any of your details with a third-party
We believe our privacy policy should give you the confidence whenever you use our services~24hours a day,seven days a week, 365 days of the year.
All Trademarks are the property of their respective owners. All products listed on this site will have an associated image or photograph, these are for reference only and should be considered illustrative
The reproduction of the whole or any part of this site for purposes other than private and personal use, is prohibited, as is distributing, displaying or copying the site.
No part of the site can be reproduced or stored on any other website.Copyright violations will be actively pursued via the legal system.
Designer shoes not Designer prices reserve the right to refund and decline an order.
Please Note:
This website uses 'performance cookies'. These cookies collect information about how visitors use a website, for instance which pages visitors go to most often, and if they get error messages from web pages. These cookies don't collect information that identifies a visitor. All information these cookies collect is aggregated and therefore anonymous. It is only used to improve how a website works. By using our website, you agree that we can place these types of cookies on your device.
If you take the opportunity to 'share' designer shoes not designer prices content with friends through social networks – such as Facebook and Twitter - you may be sent cookies from these websites. We don't control the setting of these cookies, so please check the third-party websites for more information about their cookies and how to manage them.
If you are unsure of anything, please contact us via our "Help and Customer Services page"- we are always happy to help.