5 Must Read Tips For Perfect Mother of the Bride Shoes
Congratulations! Your little girl is getting married. As Mother of the Bride, you'll be playing a vital role in how the day pans out and no doubt, you'll want to look your best while you do.
You are more than entitled to treat yourself to a gorgeous outfit and shoes to look amazing on the day, but how do you get heels that compliment the rest of your outfit perfectly?
We've listed five must have tips below to help you find dazzling shoes that feel amazing to wear on the day: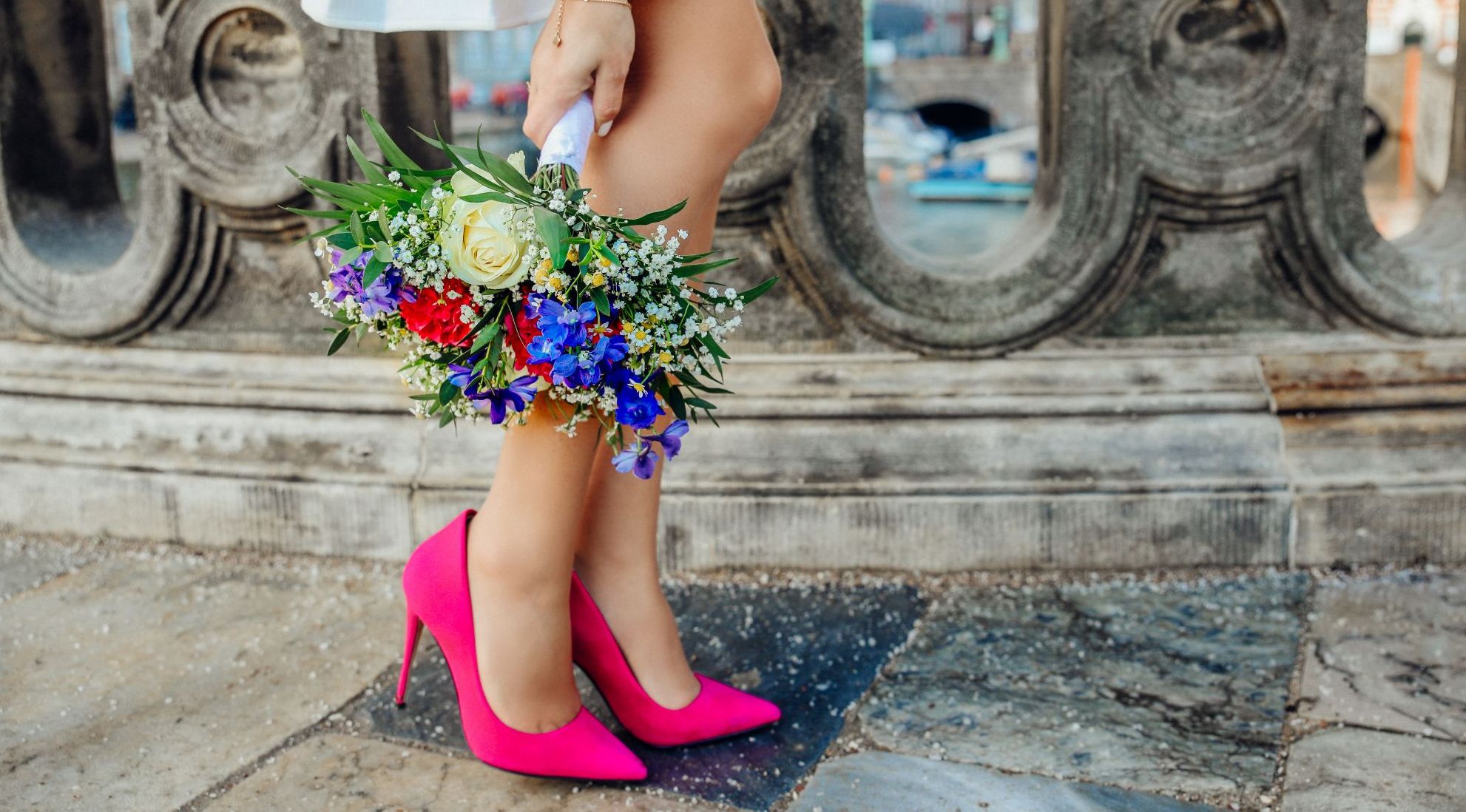 We know how easy it is to fall in love with a pair of shoes and build an outfit around your flashy heels, but we also appreciate that it's not always a ground up approach when you're picking your outfit for their big day. That's why we've got some tips on how you can coordinate the two easily.
Many of us gravitate towards the traditional approach of choosing a colour that is as close to matching our outfit as we possibly can. Some would argue that it isn't in style anymore, others would say it's a timeless, coordinated ensemble. If you feel comfortable going for the traditional matching style, don't let anyone tell you otherwise! You can look incredible with the right style of shoe in the same colour as your outfit.
However, complimenting colours are very in at the moment and can help to make the colours of your outfit pop. Here are a couple of tips depending on what style fits you and your outfit:
The rule of thumb for complimenting a single colour outfit is to go a shade darker with your shoes. So for green hues, perhaps consider a shade of emerald for your heels or if you will be wearing purple on the day, a deeper shade of plum footwear would finish your outfit perfectly.
If you'd like to be more daring in your colour choices, you could instead contrast the colour of your shoes against the colour of your outfit. The idea is to bring together two completely opposite colours to compliment each other. Together, the colours appear so much more vibrant.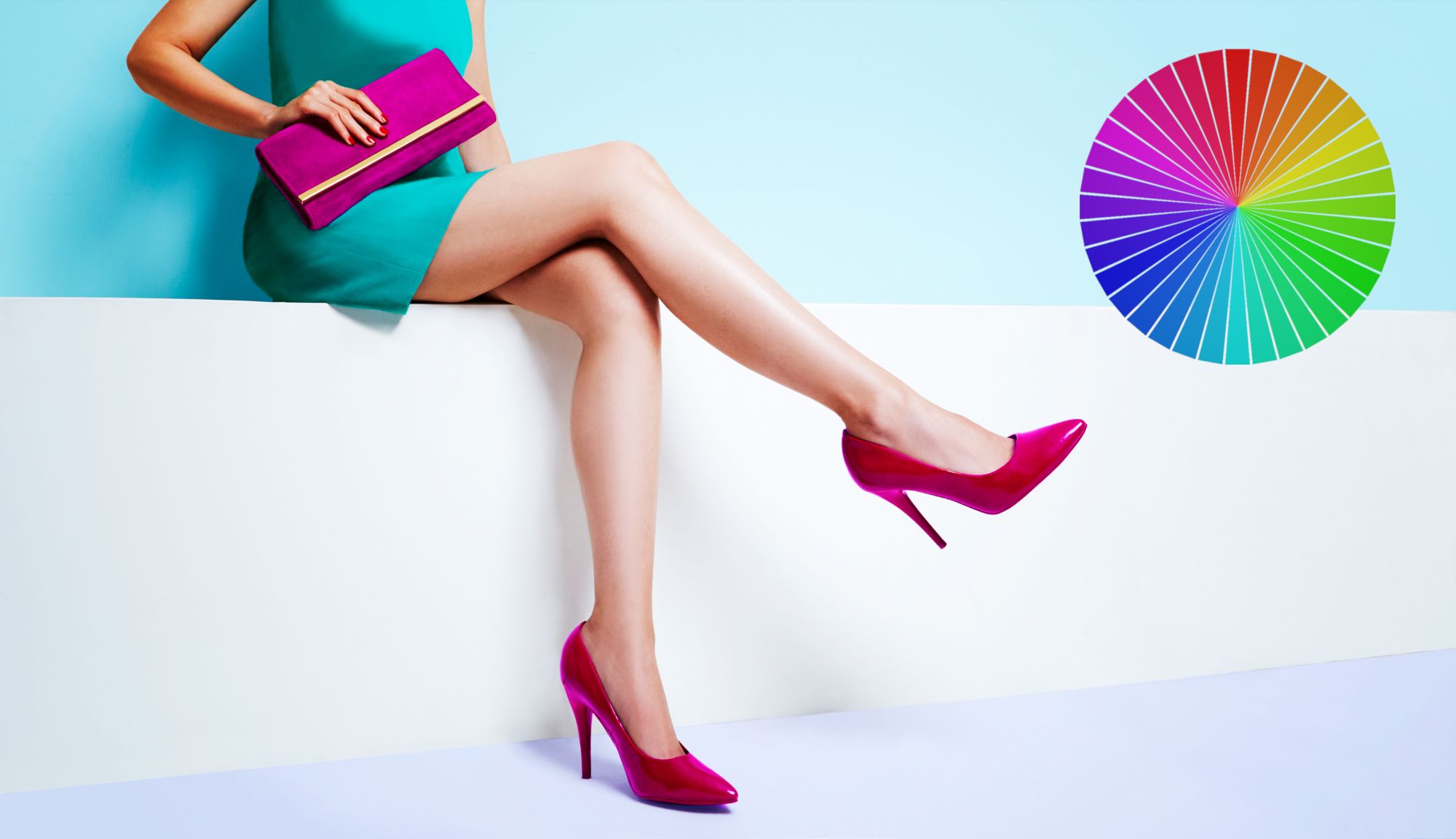 When you have more than one colour to work with, you also have more than one choice as to your colour of footwear. Neutral, metallic or champagne shades are always a safe choice and will allow for your clothes to naturally be the focus of your outfit.
Alternatively, you could pick out a less predominant colour of your outfit and accentuate it with your choice of shoes. This will perfectly pique interest in your heels and add depth to your outfit.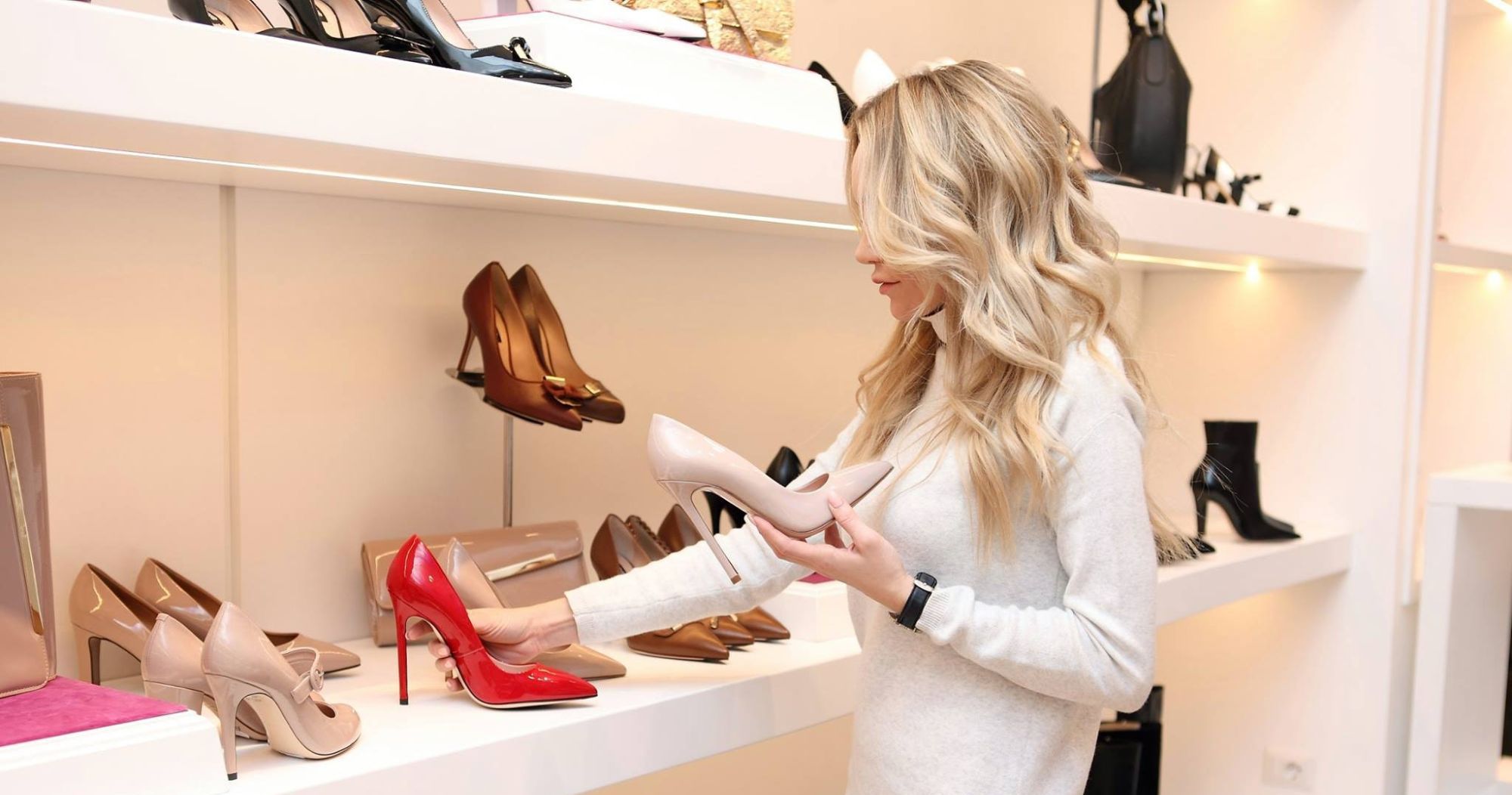 Following on from the topic of finding the right colour to match your outfit. One option that many seek out are dyeable shoes to coordinate their outfit perfectly. This saves having to shop around and hope that the perfect style and the perfect colour shoe is waiting for them on the shelves.
For the best results, however, there are a few things that you need to take into consideration beforehand. Without the proper care and consideration when having a pair of heels dyed, you could end up with less than desirable results.
The first thing to bear in mind is the shoe itself. There are some materials that don't take well to dyeing at all, such as leather, and cheaper brands will naturally produce cheaper results. There are brands out there that specialise in creating quality shoes that are perfect for dyeing (such as Rainbow Club). You can even get matching bags and hats that can be dyed together from brands such as these to create the perfect look. It's worth seeking them out to get the dream results you desire.
The second thing to consider is where you are getting them dyed. We certainly don't recommend doing this at home despite there being lots of tutorials out there and it may save a pretty penny. Getting the right shade is tough, and even harder to produce lasting results. You simply cannot beat the handiwork of a trained professional. Whoever you decide to go with for dyeing your shoes, be sure to check that they offer colour protection, and they are well reviewed online.
Lastly, you can achieve fabulous results by having your shoes dyed but no matter how well they are done, they may not be suitable for some events. Obviously you will be going outside throughout the day but an outdoor wedding may leave your shoes too exposed to the elements over a long period of time.
Don't let the above put you off if this is an option you would like to consider. Hundreds of women have got the perfect shoes in the perfect colour and so long as you bear these points in mind, you can too!
We recommend using Rainbow Club's very own dyeing service. Their experts perfectly blend up to 20 different pigments to get the colour you desire. They'll also guard your items with a market leading spray protection. Find out more about Rainbow Club's dyeing service >>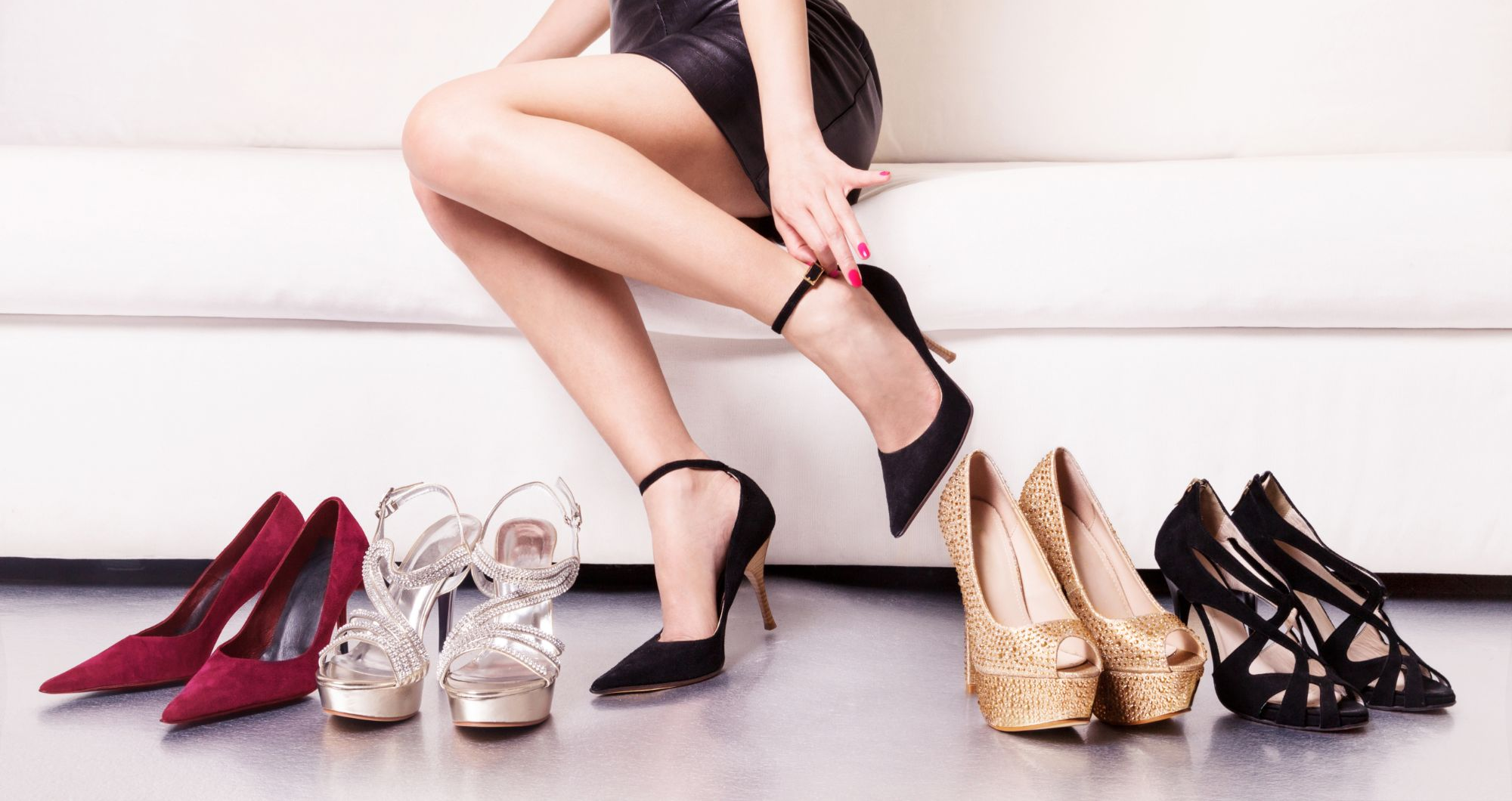 So you know the colour, but what style is going to flatter your outfit the most? There are three things you'll want to consider before you make your decision:
It's going to be a long day so you have to make sure you've got the right heels for the right venue. You don't want to be wearing stilettos to a beach wedding! It's important to consider if there's going to be a lot of walking, whether you'll be outside a lot or if there's going to be anything else that you could be up against throughout the day. It seems simple but you'll want to bear this in mind for the sake of your soles.
During Wedding Season you'll find peep-toe shoes and open-heel shoes may feel the most appropriate unless you know you're going to be in for bad weather. If these aren't a style you feel comfortable in, you could try out some mesh styles. It's the perfect opportunity to play with some warm colours in your outfit and these heels make the perfect compliment to the weather.
If you're getting ready for a winter wedding, you may want to swap the peep-toes in for some round or closed toe shoes to fit the cooler season and keep your feet protected from the elements.
Most importantly to consider is what you'll be wearing. As we mentioned above, if you have a colourful, attention grabbing outfit, then going for dazzling shoes could be too much. If your outfit isn't quite as loud, then it gives you a fantastic opportunity to add some sparkle to your heels with some accessories to match.
If you're not accustomed to wearing heels for extended periods of time, the idea of spending the day in them may sound daunting to say the least! That's why we thought it'd be a good idea to mention some of the ways you can make your day more comfortable.
In actual fact, the size of the heel you wear doesn't necessarily mean they'll be more uncomfortable. It comes down to the make of shoe. While designer shoes may be more expensive they are also a much higher quality in more than just style. A well made heel will support you well throughout the day. Luckily, you don't have to pay the designer price tag as we've got a stunning selection of high-class heels that don't cost the Earth in our shop.
It can also be tempting to try to squeeze into a size too small for a shoe that is just too good to be true. In these cases it's best to sigh and move on rather than hurting yourself on the day.
There is no denying that gorgeous heels are the perfect compliment to your outfit, but completing your look by adding accessories to your ensemble is the elegant final touch.
Many would argue it's hard to find heels, bags and hats that coordinate with each other and so they opt to mix and match between colours and styles. While there are many combinations that could work, it's hard to argue that matching the three items together is a well thought out and coordinated look.
We've made this as easy as possible with matching sets readily available through our shop in all kinds of colours and classic styles to match your dream look for the day.
It's going to be a proud moment for you on the day and we hope it's as magical as can be for everyone involved. We hope these tips come in handy for you and even better if we can help you find a pair of classic designer shoes on our website that don't carry the price tag. Please feel free to contact us if there's anything that we can help or advise with.