How to Make Your Designer Shoes More Comfy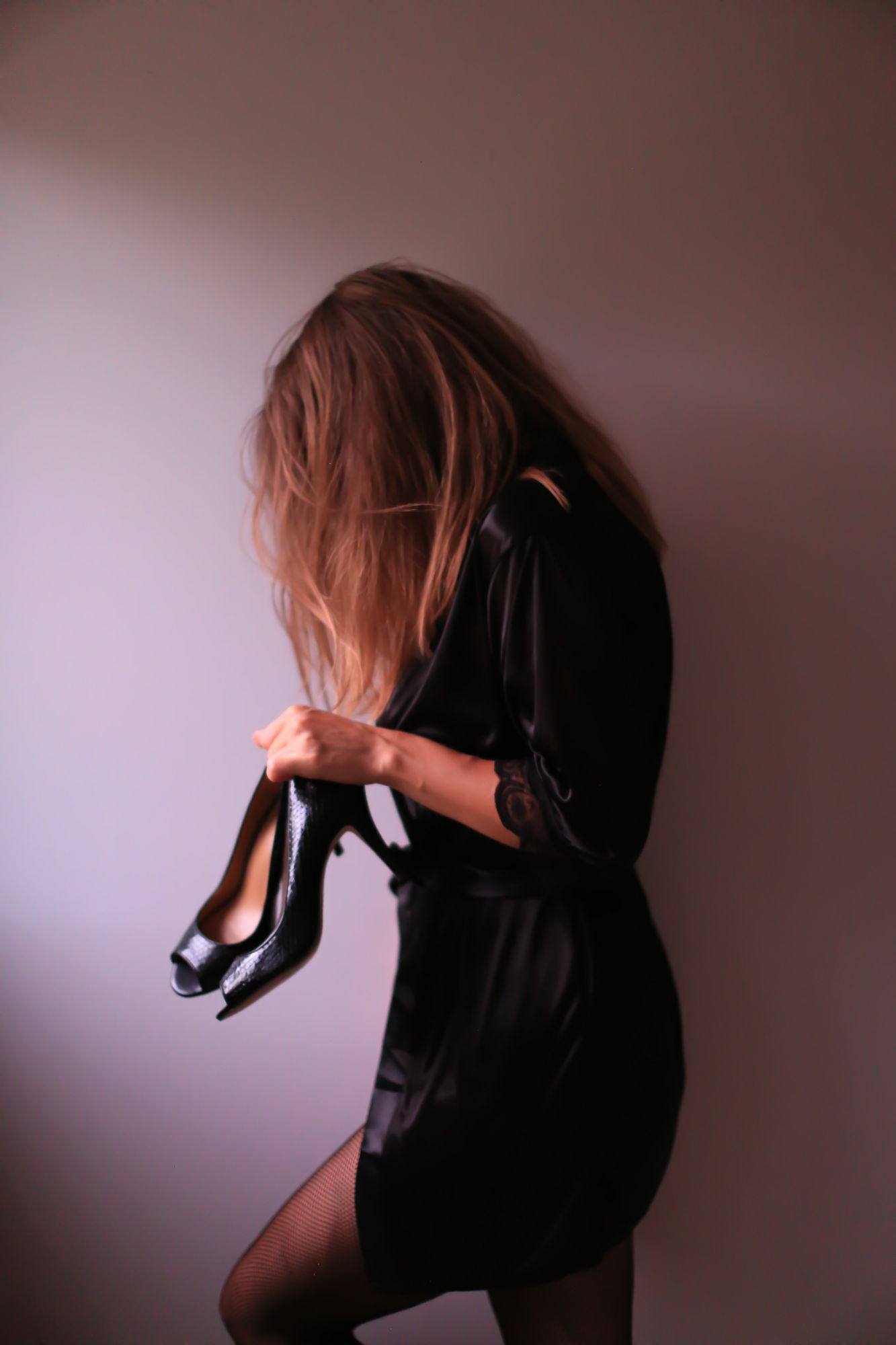 We all know the feeling of finding the perfect pair of shoes. You fall deeply in love with a beautiful elegant pair of Gina heels or those perfect coloured flat Carriere pumps you'd been looking for forever!
Unfortunately, while these shoes can be breathtaking, their beauty can sometimes come at the expense of their comfort. While designer shoes are often carefully handmade for the beauty and comfort alike, it can be difficult to create a show that fits all feet.
When you're looking for a designer shoe with comfort in mind, Rainbow Club shoes are the perfect choice. Their superior deep padding makes them the ultimate choice for luxury fashion and comfort.
If you have wide or narrow feet, sometimes it can be a challenge to find designer shoes to fit comfortably without having a bespoke pair made specially for you. This can be a problem found with vintage and modern shoes alike, but we live in an age nowadays where we can create the comfort ourselves.
We've put together some pro tips on making those striking shoes truly luxurious in every way.
One of the post popular shoes for big events, high heels can often be daunting for those who value comfort highly when choosing the right shoes. Long events such as weddings can be a tough shoe choice, with many people choosing to change to flats for the evenings.
Fortunately there are many effective ways you can subtly change up your high heels to provide both a fashion statement and a comfortable home for your feet that you can wear all night long.
This one might sound a bit strange, but there's some science behind it! Taping your 3rd and 4th toes together (start counting from your big toe) can alleviate pressure on a sensitive nerve found between them, and also helps to take some pressure off the ball of your foot. This can really improve your comfort on a long day, and is a popular technique that has been used by catwalk models for generations.
We advise using a medical tape, which is also a great nude colour for if you need to pop your shoes off at any point and don't want to draw anyone's attention to your feet!
Gel Insoles to Elevate Your Toes
When you're wearing heels, most of your body weight is redirected to the ball of your foot and your toes, whereas it would usually be spread across your whole foot. Using a padded gel insole to elevate the ball of your foot and your toes inside your shoes can really help to take away the pressure.
This works brilliantly for people with narrow feet or small toes too, if you often find you have too much wiggle room in the toe of your shoe, this style of insole will push your toes up, keeping them snug to the top of your shoe.
If your shoes are a good fit anyway, your toes may feel a little squished against the top of your shoe, but this will also help to reduce pain and lengthen comfortable wear time by reducing the movement of your toes within your shoe too.
Silicone Tape for Strappy Shoes
This one doesn't just apply to high heels and is a great option for any strappy shoes where the straps give you blisters. Thin transparent strips of silicone which can be peeled off a sheet and stuck across the underneath of the strap (where it would rub) will create a barrier between your foot and the strap, completely removing the risk of blisters!
These can be easily removed from the shoes, but this comes at the price of needing to replace them regularly as they lose their stickiness and grip.
Where a high heel may push your foot forward into the front of the shoe, a shaped shoe front can sometimes leave you feeling like you need to amputate your little toe to get them to fit properly. This pressure on your little toe can cause blisters and a crushing discomfort.
You can either buy little toe protectors which often hold your little toe, the one next to it and sometimes part of your foot, or if you want something more specifically just to cover your little toe, toe caps may be the option for you.
You can create something similar at home yourself by wrapping your little toe in a piece of medical tape. One bonus of the shop bought versions though is that the material choice can provide additional cushioning and support.
Specially designed cushions for the ball of your foot can be just what you need to transform your high heels. These specially designed and shaped cushions prevent your foot from sliding down your shoe and crushing your toes at the end while also leaving room for rubbing at the back of your shoe!
They're perfect for shoes that are a tiny bit too big, and can even be paired with a thin transparent high heel foot insole to really achieve that perfect fit. clear insoles are specially designed for ramping up the comfort in your favourite heels. These gel like inserts add some padding to the shoe while also helping your foot stay where it should be.
Adhesive Outer Sole Patches
If you're due to be attending an indoor event on shiny polished floors, you may want to consider the functionality of your shoes for walking. While those gorgeous smooth red soles on the bottom might look fabulous, they could cause you to slip and slide across the floor.
These can also be removed at a later date and therefore work great to preserve the sole of your shoe too! We mentioned these in our blog, How to Take Care of Your Designer Shoes, along with several other methods for preserving the life of your heels.
Anti slip outer sole disks provide grip to shoes which otherwise might leave you in a pile on the floor. You can usually find them available in most colours, so you don't even need to worry about people noticing!
One of the best-selling shoe styles worldwide, flats and pumps have been the saving grace for women worldwide who can't bring themselves to wear heels. Proving to be an equally glamorous alternative, they may be easier to walk in for some people, but this doesn't always mean comfort is guaranteed.
Fortunately there are also many great options for sprucing up your flats to provide comfort and stability!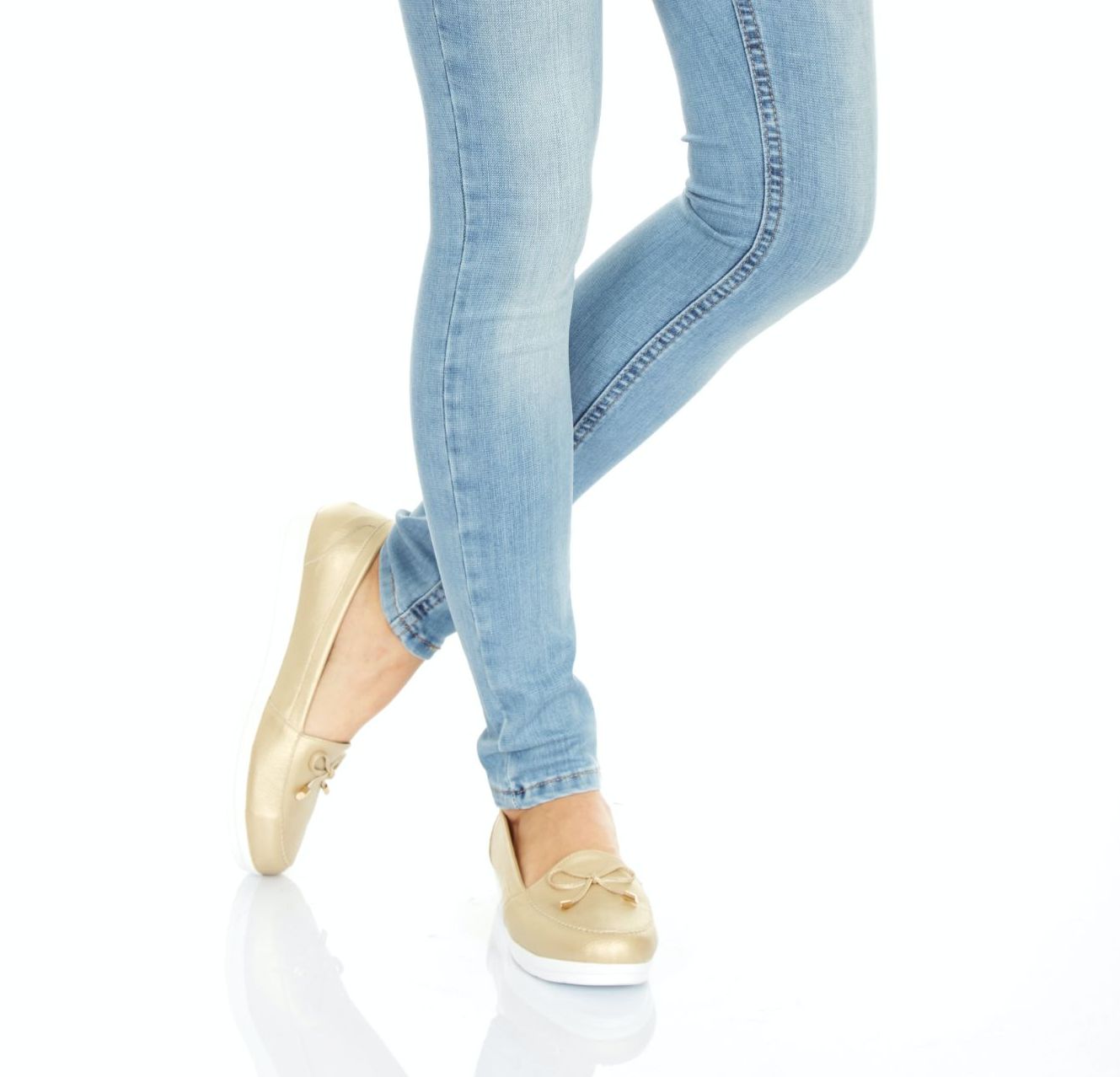 As the name may suggest, a flat is flat. Flats and pumps provide no support to the arch of your foot, and while this may not seem like a huge deal it can actually affect everything from your posture to the comfort of your back.
If you often find yourself with lower back pain after wearing flat shoes, we highly recommend investing in a nice pair of custom insoles for your shoes. These can be either a full shoe insole or just an arch support.
If you opt for a full foot support insole, for a shoe that doesn't fit perfectly we recommend a thicker insole, but for those which are already the perfect fit, you can get yourself a super thin insole, providing all the same support but without sacrificing the fit of your shoe.
One common concern of wearers of flats and pumps is that they are renowned for rubbing along the back of the heel. This can be due to poor fitting shoes, or simply the lack of support you might otherwise get from a shoe with straps.
This can be one of the most uncomfortable and painful complaints, as even after a blister forms the shoe continues to rub. Prevention is quick and easy and can be achieved by using a thick plaster or some medical tape to protect the heel of your foot.
If you'd prefer a more long term solution, an adhesive heel grip cushion can be attached to the back of your shoe, providing a better fit and a more comfortable wearing experience.
Nothing brings comfort to a pair of shoes like socks. From reducing sweating on a hot day to preventing rubbing and providing a cushion, they truly are the ultimate answer for creating comfort for your feet.
Thanks to sock innovation, you can now buy super low cut no show socks which run along the sides of your feet, covering your toes and heel, while still leaving the top of your foot on show. When paired correctly with a pair of pumps, people won't even be able to tell they're there.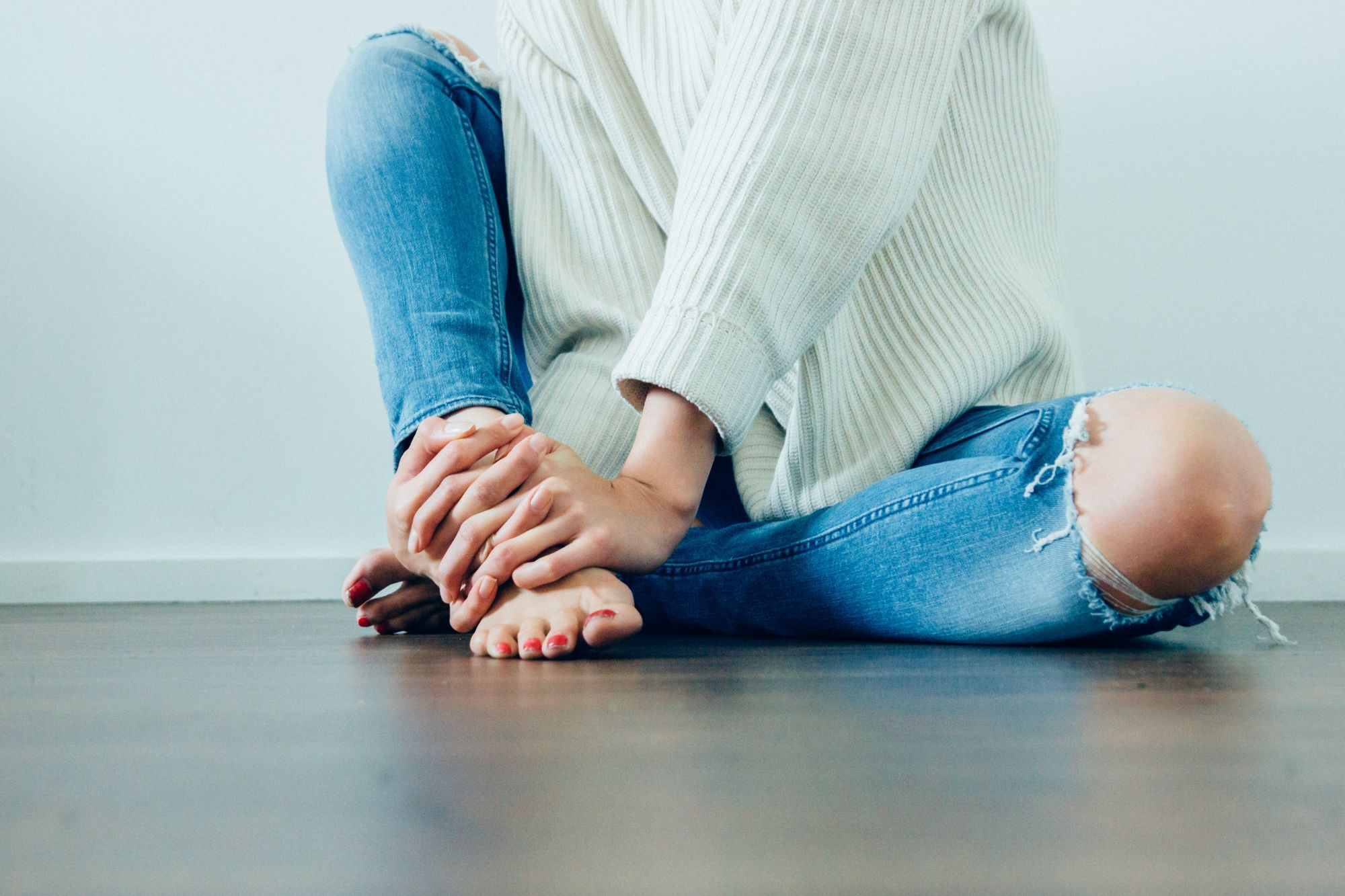 Care For Your Feet Between Wears
Even with the comfort of shoes, it's important to care for your feet between wears. Giving your feet a rest from dress shoes is key to letting them heal properly and preventing any unwanted side effects.
This can be as simple as a pair of well fitted trainers or some bare foot time around the house, but if you really want to keep your feet in tip-top condition there are a few ways you can help them along. As always, if you have any medical concerns about your feet be sure to consult your local pharmacist or GP for professional advice tailored around your specific needs.
A foot spa can be anything from a fancy £200 full on foot massage jacuzzi to a bowl of warm water.
If you want to make your own foot spa at home, a bowl of nice warm water with some pebbles or stones at the bottom for exfoliation, epsom or sea salt, and a few drops of essential oil can make a brilliant home pamper day.
A good foot spa session can aid circulation of any impeded blood vessels, as well as helping to release and relax any tightened muscles.
Nourishing Heel Socks for Cracked Heels
If you're suffering from cracked heels, investing in a good pair of moisturizing and nourishing heel socks can save you a world of pain and problems in the future.
Using these in conjunction with a rich deep foot moisturiser is a great way to heal those sore cracks.
Similar to a face mask, foot masks are designed to help ease dead skin and impurities out of your pores. Feet are prone to a buildup of thick dead skin, so a foot mask can be extremely effective in keeping your feet soft and healthy.
You can get peel off foot masks or those which you just wash off. Foot masks can aid many different grievances such as reducing hard skin, cleansing any unwanted smells and exfoliation.
If you haven't managed to avoid blisters from your shoes, managing them afterwards can be crucial in helping them heal quickly and reducing the pain. Specially designed blister plasters will provide protection and relief, as well as a vital barrier between your blister and the outside world.
Blisters are a break in the skin, and can be prone to infection, so it's important to keep them clean and cared for! This will help you heal quicker and get you back in your gorgeous shoes as quickly as possible.
There are some over the counter options for treating corns and verrucas which you can easily pick up from your local pharmacy. While corns and verrucas can be unsightly, they can also be extremely painful if you're on your feet all day. Using treatments to help alleviate the pain and treat them is a great way to make your feet as happy and comfortable as possible.
Speak to your GP if you're ever unsure about how best to identify and treat any new skin problems.
Now you've got all the information you need to make the best choices for your shoes and feet, you can get back to truly enjoying your shoes, after all the real experience is being able to enjoy yourself without constantly being reminded of your feet!
Whether you want comfort in your designer shoes for everyday wear or for that special big day, keep your head up and don't let your feet hold you back!
Our personal recommendation for comfy heels would be our selection of Rainbow Club Bridal Shoes. They are extremely comfortable with very well padded insoles. Most of their designs have a 1/4 inch concealed platform which makes them even more comfortable underfoot. They have been perfectly designed to look gorgeous while they have also taken into consideration that they need to also feel perfect over the course of an entire day.
You can find our full selection of Rainbow Club Shoes, Heels and Pumps below: