About | Reviews Designer Shoes Not Designer Prices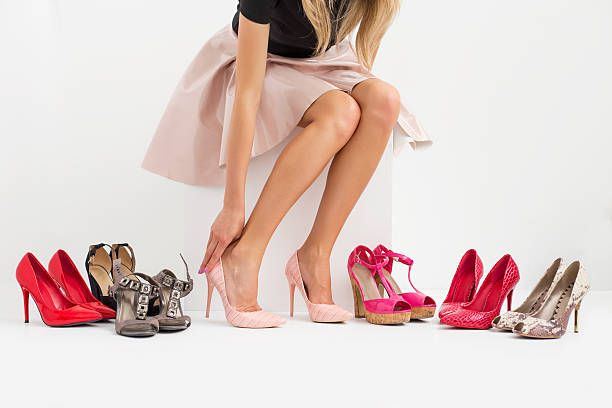 As the owner and manager of Designer shoes not designer prices welcome, and thank you for stopping by our "about us page."
We do not run a bricks and mortar shop. We are web based only,established early 2007 and set in the heart of beautiful Northumberland .United Kingdom.
We sell new ,once used and vintage designer shoes, also shoes with matching bags for all your special occasions ,and all at affordable prices.We also offer separate designer special occasions handbags and clutch bags to compliment your chosen outfits.Designer makes include Renata Italy. Jacques Vert, Gina London, Magrit Sabrina Chic and many more designer labels. We cater for mother of the bride or groom and have a large selection of shoes with matching bags to choose from.
We have a large ecletic selection shoes and matching bags and seperate shoes to suit your every occasion, and all at affordable prices! Enjoy making the choice!
Our commitment is to offer you the best combination of superb quality at unbeatable prices & you have our sincere promise that we will do everything possible to make you delighted with your purchase from us - so if you are looking for designer shoes and a matching bag that will be much admired at any special occasion we have it all in one place.
At designer shoes not designer prices we endeaver to give you an enjoyable experience when browsing and ordering from our website , but realise that sometimes things go wrong. We are really sorry if this happens & we urge you to contact us & tell us all about it so we can try to put things right for you & improve our service for all our future customers. Your custom is of the utmost importance to us & your honest feedback (good or bad) allows us to offer better products & service to our future customers....Thank you. Please review us on Trust Pilot ,your input would be greatly appreciatted by us and future customers.Please click on link in footer.
This website was established in 2007 and our policies and service remains the same today as they were way back then,100% customer satisfaction is paramount to us ,anything less and we are not satisfied! Thankfully our independent customer reviews via Freeindex mirror that we are achieving this goal. You can view all our customer reviews via the Freeindex link below and also leave a review there for us if you so wish

If you wish to write a review after your purchase copy the above freeindex link into your browser.You will be sent a confirmation email before your review is published.Your email address is not visible to the public..
We are also registered with trustpilot and would be delighted if you would rate your experience with the service you recieved from us-thank you in advance.

We specialize in catering for your special occasions, be it a wedding, christening ,cruise or even a day at the races!
Because we know how difficult it can be with matching colours to outfits, and designers having different takes on sizing we offer a "No Quibble" returns guarantee. See our T&C page for details.
At the moment we only dispatch to the United Kingdom and postage is free
We love hearing from you and working with you to help you make the right choice. So please do drop us a line if you are unsure about anything.You can get in touch with us here...contact page-we hope to hear from you soon!
Caring for your designer shoes
To maintain your leather designer shoes in perfect condition we recommend you clean them regularly with one of the many specialist polishes on sale that match the colour of your shoes
We actually recommend you do this before your first wearing.
Keep shoe trees in your shoes to retain shape and to prevent creasing, especially on very soft kid leather shoes.
Most good designer shoes are all leather and that includes the sole. When the time comes to have repairs done to renewing the sole we do not recommend stick on replacements, leather soles are recommended.
As leather is very porous we recommend you wear your shoes a few times on dry days and on concrete as the grit picked up actually helps your leather soles fibres to tighten, and make them more resilient to wear
When worn in wet conditions the leather has the opposite effect and loosens the fibres, and also leaves water stains on the soles and can leave stains on the uppers as well when used in very wet conditions. So it is recommended that suede and leather shoes (not patent leather) have a water repellant spray applied before you wear them for the first time.
Last but not least-store your precious designer shoes out of direct sunlight.
Looked after and cared for properly your designer shoes will last you many years.,but most importantly- enjoy wearing them
Gina London emerald encrusted crystals occasion shoes matching bag size 6-6.5